Industry-Standard Claims Data Resources
Presented in self-contained modules organized by service type, our benchmarks include data for nondiscounted amounts charged by providers and amounts allowed for reimbursement by payors. We also offer a tool for Medicare-based reimbursement: a single source for Medicare nonfacility fees, with gaps in the CMS fee schedules filled with values developed by FAIR Health.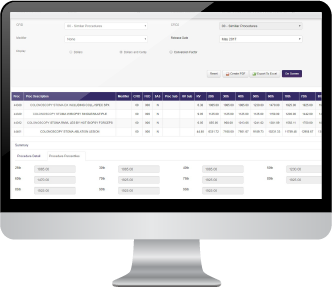 FH®

Benchmarks

FH® Charge Benchmarks Presenting up-to-date, actionable data based on recent claims from 493 distinct geographic regions nationwide, our charge benchmark offerings include FH® Medical, FH® Dental, FH® Anesthesia, FH® HCPCS, FH® Inpatient Facility DRG, FH® Inpatient Facility Proc/Rev, FH® Outpatient Facility, FH® ASC Facility, FH® Medical GapFill, FH® Urgent Care, FH® HCPCS Facility and FH® Telehealth.

FH® Allowed Benchmarks Based on the maximum amounts payors allow for reimbursement of provider charges, FH Allowed Benchmarks enable clients to understand in-network payment trends by regional area. FH Allowed Benchmarks include FH® Allowed Medical, FH® Allowed Dental, FH® Allowed Anesthesia, FH® Allowed HCPCS, FH® Allowed HCPCS Facility, FH® Allowed Telehealth, FH® Allowed Inpatient Facility ICD Proc/Rev, FH® Allowed Outpatient Facility, FH® Allowed ASC Facility and FH® Allowed Inpatient Facility DRG.

Learn More
FH®

Medicare GapFill PLUS

If your organization uses a Medicare-based reimbursement model, how do you determine payment for services that CMS does not value? FH Medicare GapFill PLUS provides the solution.

Learn More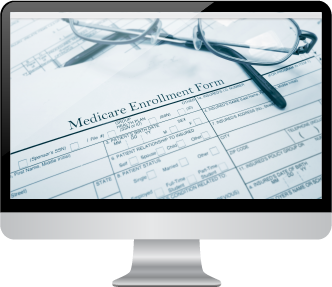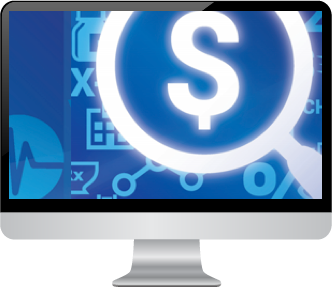 FH®

Total Treatment Cost

Treating complex conditions like type 2 diabetes can involve a number of different services, supplies, tests and physician-administered medications. FH Total Treatment Cost provides estimates of the typical costs for all components of caring for certain chronic conditions (like asthma), event-based procedures (like a knee replacement) and acute conditions (such as pregnancy or COVID-19). By offering real market data based on claims for the full range of procedures related to common courses of treatment, this tool provides a clear view of total billed amounts for affiliated treatments and the amounts that are typically paid to in-network providers.

Learn More
FH Fee Estimator® for Healthcare Professionals
This website offers easy access to up-to-date, professional fee benchmarks organized by clinical specialty and market area that can help physicians, dentists and practice managers develop strategies to improve the financial health of their practices.
Learn More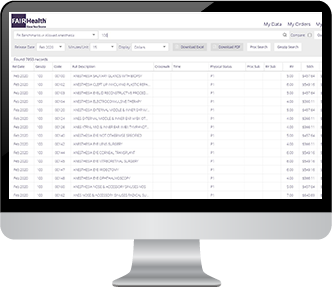 FH®

Online

Offering convenient, streamlined access to FH Benchmarks data organized by procedure and geographic location, FH Online enables users to quickly and easily find the data points they need to perform essential business and operations functions.

Learn More